Full Metal Jacket Diary Store
The Director's Chair - Micro Card Print
This limited edition of 500 card stock prints was produced for our Kickstarter fundraising campaign. Each card is hand-signed and numbered (xxx/500) by Matthew Modine. The Full Metal Jacket Diary logo appears on the back side of the card. These square 5" x 5" cards come in a protective acetate sleeve and shipped to your home in a sturdy "stay flat" cardboard envelope. Please allow 2-4 weeks for delivery. Only about 300 remain.
US Orders
(including shipping & handling)...................$25
International Orders
(including shipping & handling)...................$30
The Book (signed)
Only 20,000 numbered copies of this award-winning hardcover book were printed. This is your chance to order one of the few remaining copies signed by Matthew Modine. A personal message can be added at no additional charge. But hurry! Less than 10 copies available. All books come with micro card print above. Please allow 2-4 weeks for delivery.
US Orders
(including shipping & handling)...................$225
International Orders
(including shipping & handling)...................$250
Limited Edition Fine Art Prints
Each edition is limited to only 9 prints! All prints are hand-signed, numbered, and dated by Matthew Modine. A personal message can be added upon request. Delivery takes 4-6 weeks. Contact us for pricing and availability.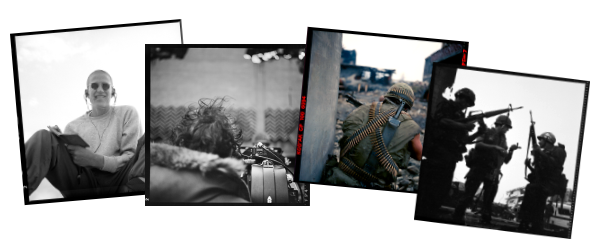 Custom Prints Available
Request a larger or custom print. Specify the photograph and size and you will be contacted with availability and pricing.